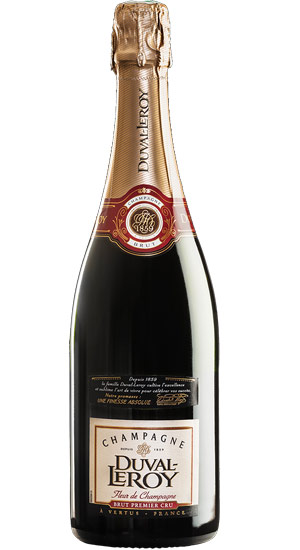 Fleur de Champagne Brut Premier Cru
Deepening its Heritage
From 1911, when the vineyard classification became official, Raymond Duval-Leroy, with the desire to pay tribute to his predecessors, created an exceptional wine. He was the first to work on a Champagne which would bring together Chardonnay and Pinot Noir grape varieties selected only from villages classified as Grand Cru and Premier Cru in the Grande Vallee de la Marne, Montagne de Reims and Côte des Blancs regions.
During the first tasting sessions, Raymond Duval-Leroy distinguished an aroma of white flowers evoking the scent of the "wine flower" in June. This led to the birth of "Fleur de Champagne".
Elegant and well-structured, it is veiled with fine, satiny bubbles. Bringing together a long, well-balanced taste and a cultivated, distinguished character, this champagne is a harmonious prelude to a delicious meal. Derived from a lively cuvee, a lofty, fragrant source with a hint of minerals, it will capture the memories of shared emotions for a very long time.
Grape Varieties
Premier et Grand Cru de Chardonnay et de Pinot Noir
Bottle
size
37,5cl, 75cl, 150cl, 300cl
How to enjoy it
Match it with a pineapple carpaccio and roasted langoustines